We didn't go to Peru to eat, but it's much more pleasant to recall memories of food than manual labor. Here are a few samples of the Peruvian fare that we were lucky enough to feast on.
Rice with lentils and chicken. Most dishes were accompanied by plantains.
Ceviche, or, as the Peruvians liked to say "cebiche." One of the dishes that our alien digestive systems couldn't stomach. Luckily, we were forewarned of the tribulations that faced any daring American. Anything that isn't cooked it off-limits. Nobody felt like testing this benchmark.
Fried fish and papa frites.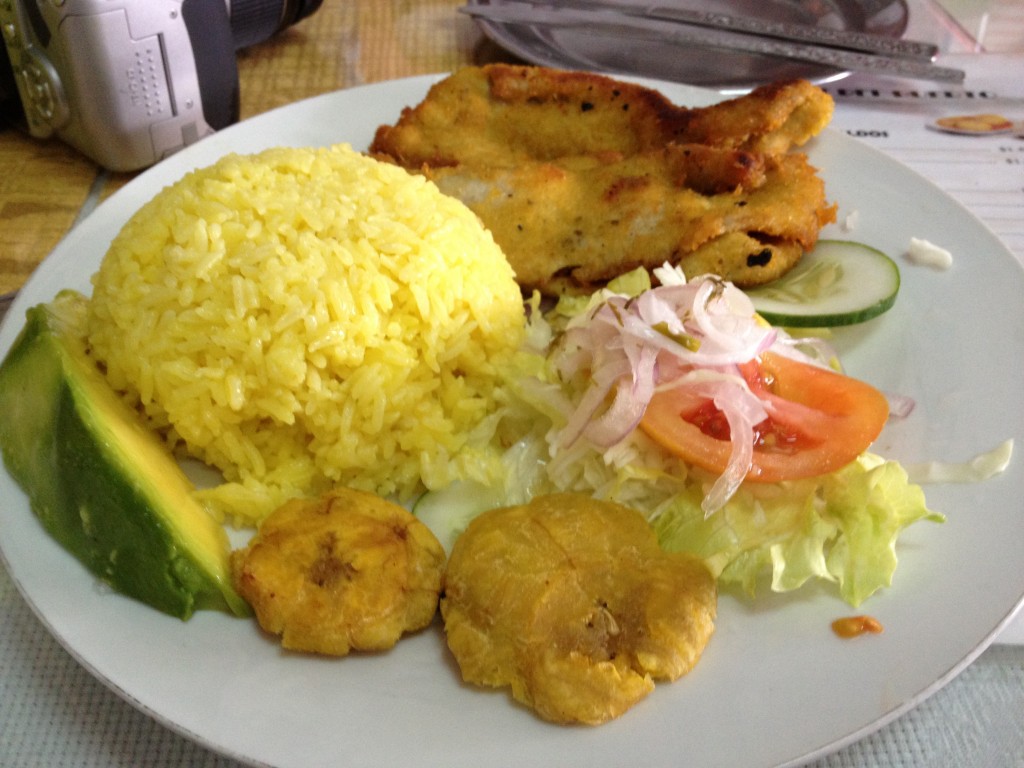 Fried fish and arroz.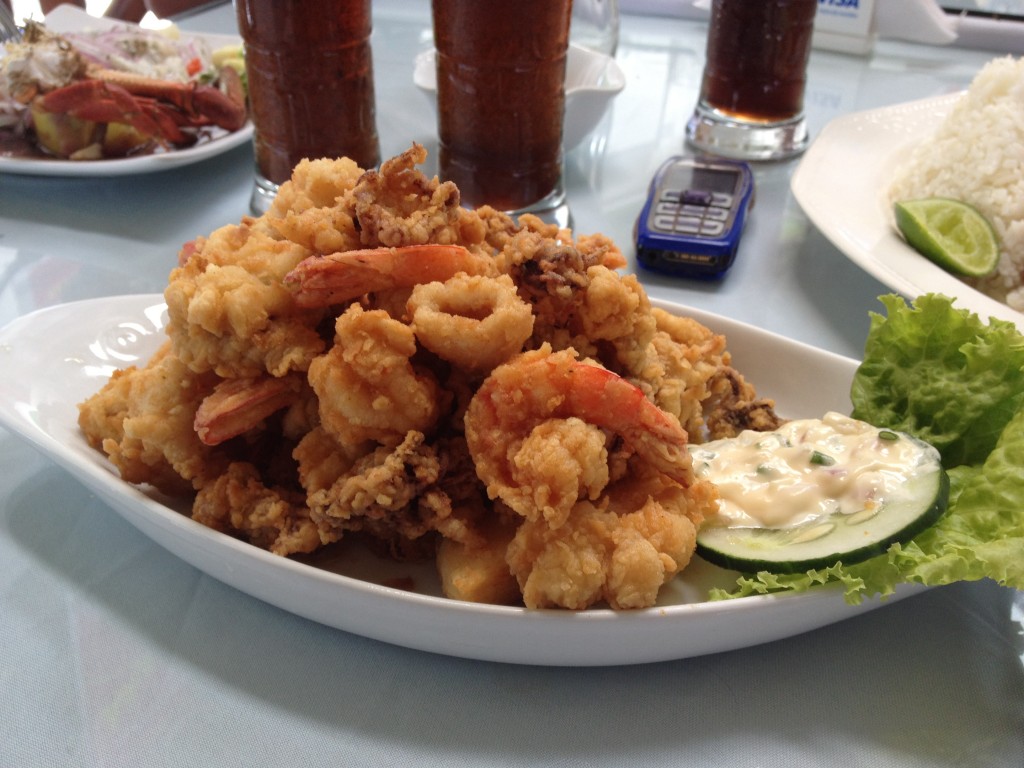 Fried Shrimp, or "langostinos."
Hawaii meets Peru: Fried Langostinos with various fresh fruits.
Cebiche
A little peruvian ingenuity. Somebody thought beef jerky and sautéed onions was a good idea for breakfast. Turns out, the only thing wrong with this dish is the texture inequality between the soft onions and the tough strips of stringy beef. Nice try.