Terra is perched on a hilly rise just over the Gervais St. bridge and rushes out to meet you when you arrive in West Columbia. The brick sidewalk adds an Old South flavor to the walk down State  St. toward the doors of our destination, but after a few stumbles it's not hard to see why brick gave way to good ol' fashioned concrete.
Simple Food without Pretention. Terra delivers just that in excellent fashion. The large wood-trimmed main room is separated by several low room dividers and a raised bar area. Columns, greenery, and colorful paintings give depth and character to the room (although my memory may have created the columns on its own). We were seated in booths close to the kitchen. Comfortable, but slightly impractical. I have never been a fan of booths that are large enough to seat more than two, but maybe it was our fault for dining with more than four. Just make sure the person on the inside of the booth is rationed only a small amount of water, or claims an exceptionally large bladder.
We were greeted by our waiter, put in orders for several cocktails and appetizers, and sat back to enjoy the menu. So many delicious options and only one stomach to fit it into. The cheese plate arrived as we were downing our Dark and Stormy's and El Diablo's. I don't think our pairings were spot on, but the tequila, ginger beer, Creme de Casis, and fresh lime of the El Diablo tasted just fine with the aged cheddar.
The quail make for an awkward, but tasty dish. The two birds lying naked together on a bed of couscous and root regetables. Unfortunately, it is not currently on the menu, and Capital City Eatz did not have the prudence to photograph the menu (rookie mistake), but it was succulent bird all the same.
As is often the case, something on the menu just JUMPS out and grabs you. For this particular Capital City Eater, the seared flounder was calling. What was unique about this dining experience was the appeal of the delicious rice dish accompanying the fish. The flounder was just getting in the way of my mouth and this incredible medley of rice, mushrooms, peas, and the narcotics that the chef must have put in there. Very tasty.
Enough words. Lets look at some pictures…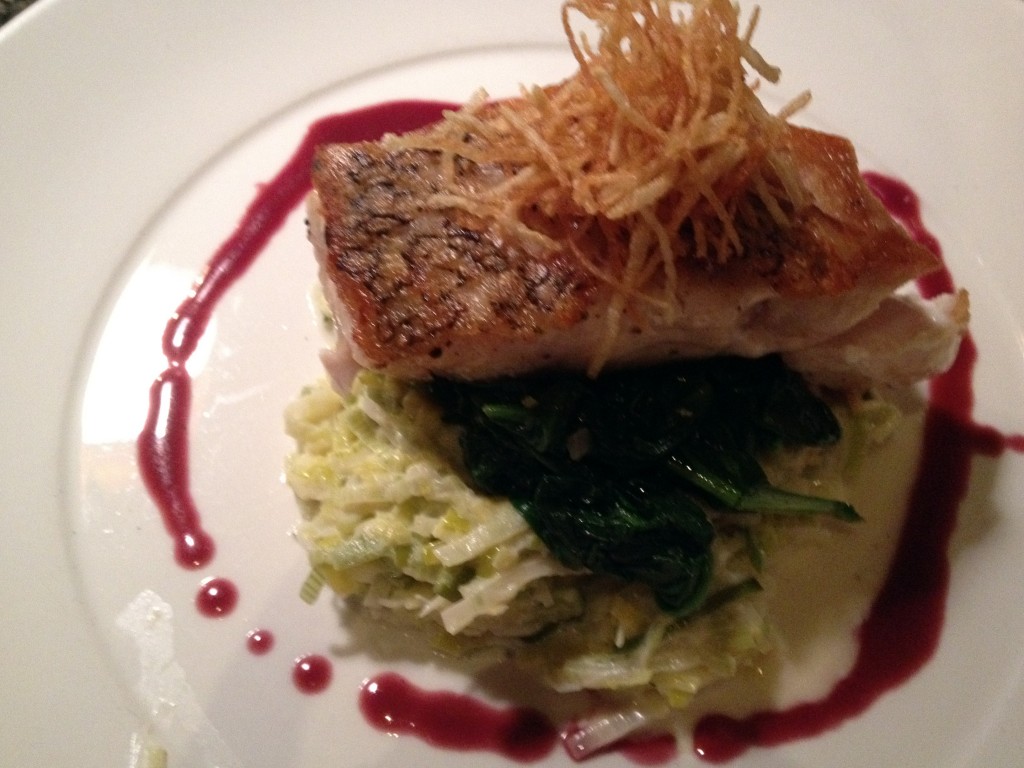 Another successful feasting foray across the river! Everything was well presented and expertly cooked. Terra made a terrific first impression and we will certainly be back for more. Until then, Capital City Eatz moves on to find more hidden gems among the restaurants of Columbia, SC. Searching for a good Fine Dining Columbia, SC Restaurant or Romantic Columbia, SC Restaurant? You found one.
Terra, West Columbia SC
We sample that new restaurant down the street so you don't have to, giving you an idea of what culinary treats await you in the Capital City! Team comprised of David Allen and Samantha August
Latest posts by David & Sam (see all)