By: The Hungry Lady
Way back at the end of May, L's boyfriend came into town for a visit. They had all kinds of fun things planned, but on the Sunday he was here, it was all about food and Game of Thrones.  I'm sure you've picked up by now exactly how nerdy my friends and I are, so you should not be surprised that a day long GoT marathon was in order.  But first, we needed sustenance. And L's boy had to meet the parents. So the friends tagged along to ease the tension.  Where better to go than Motor Supply Co. Bistro.
L has been telling me for years that I needed to go to Motor Supply, but I somehow never made it there.  On this occasion, I was glad I did.  It was an utterly gorgeous day in May, and we were sitting on the patio.  There were 7 of us, so we took up a pretty big table.  We started with a basket of pastries, a round of coffee, and mimosas and bloody marys.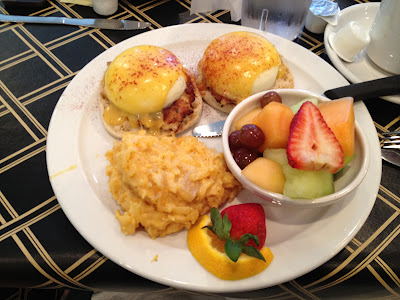 You can read the rest of the Hungry Lady's post about her experience at Motor Supply Co. here.
Food and drink adventures with one hungry lady. With a dash of sarcasm and wit.
Latest posts by The Hungry Lady (see all)