A trip to Yesterday's inevitably sparks a debate on the significance of the cowboy in a bathtub. But rather than allow confusion to trump appetite, turn your thoughts toward the task of sifting through the extensive menu, made ever more difficult by the abundance of daily specials featuring southern favorites and local produce. This particular dining experience was a rarity for two reasons. One, I decided to forgo ordering my go-to dish, "Chicken-n-grits", and two, I was very disappointed by the quality of the vegetables.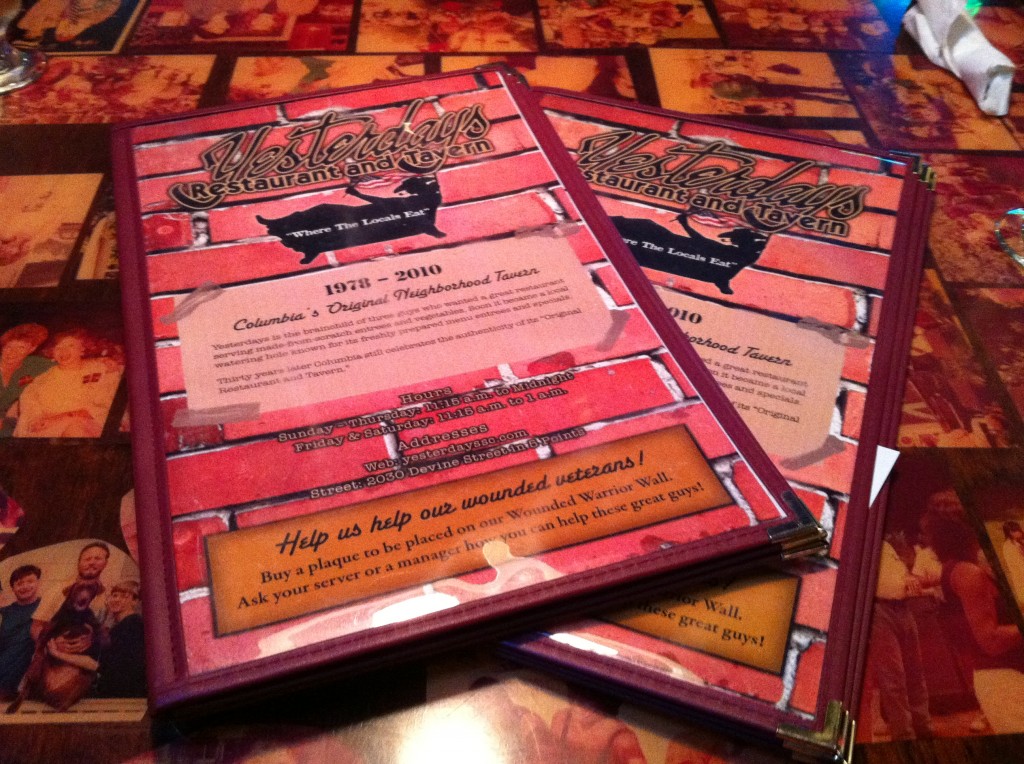 I think its safe to say the Yesterday's has the coolest aquatic decorations in Columbia. I always request to sit next to the wall housing the fish tanks, and am usually rewarded with a very confused look and a polite laugh from the waitress after trying to order fresh sushi. If you aren't lucky enough to find yourself sitting next to Nemo, you can always amuse yourself with the retro photographs and advertisements found hiding underneath your menu.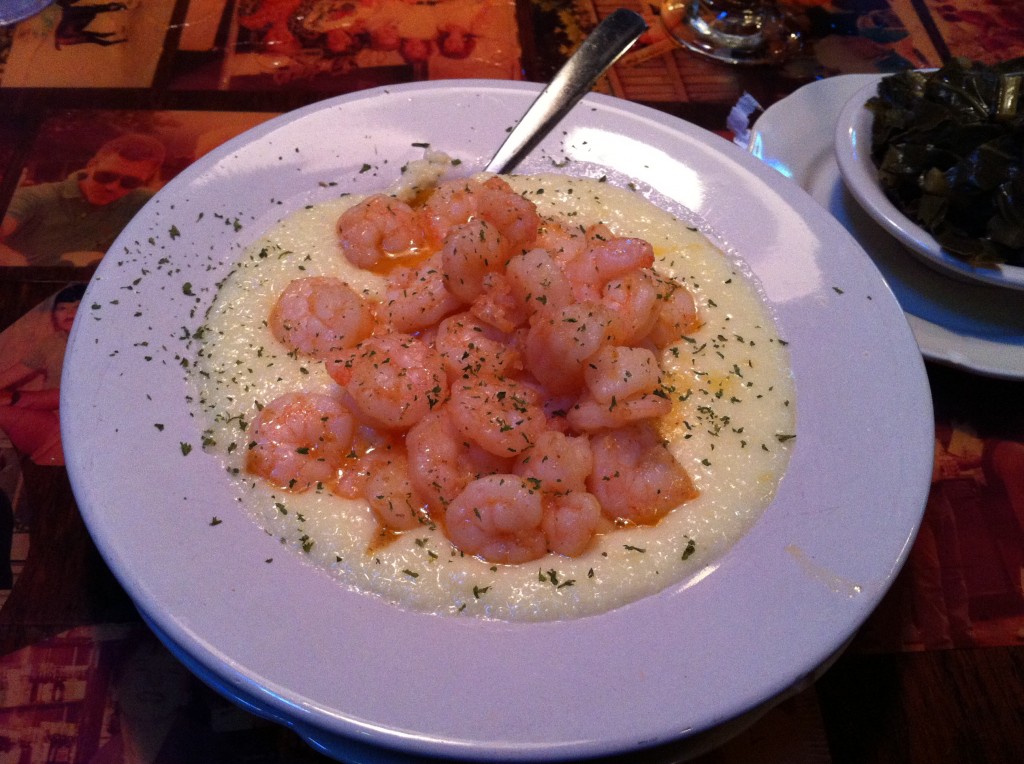 The Shrimp and Grits. If you are at all familiar with the Food Network's mid-Saturday morning programing, then you will understand when I say that Paula Deen would have done back-flips for this dish. Now I wouldn't say that the dish was bad, just that it isn't for me. Too much butter turns my tastebuds off faster than Kim Kardashian can taint the sanctity of marriage.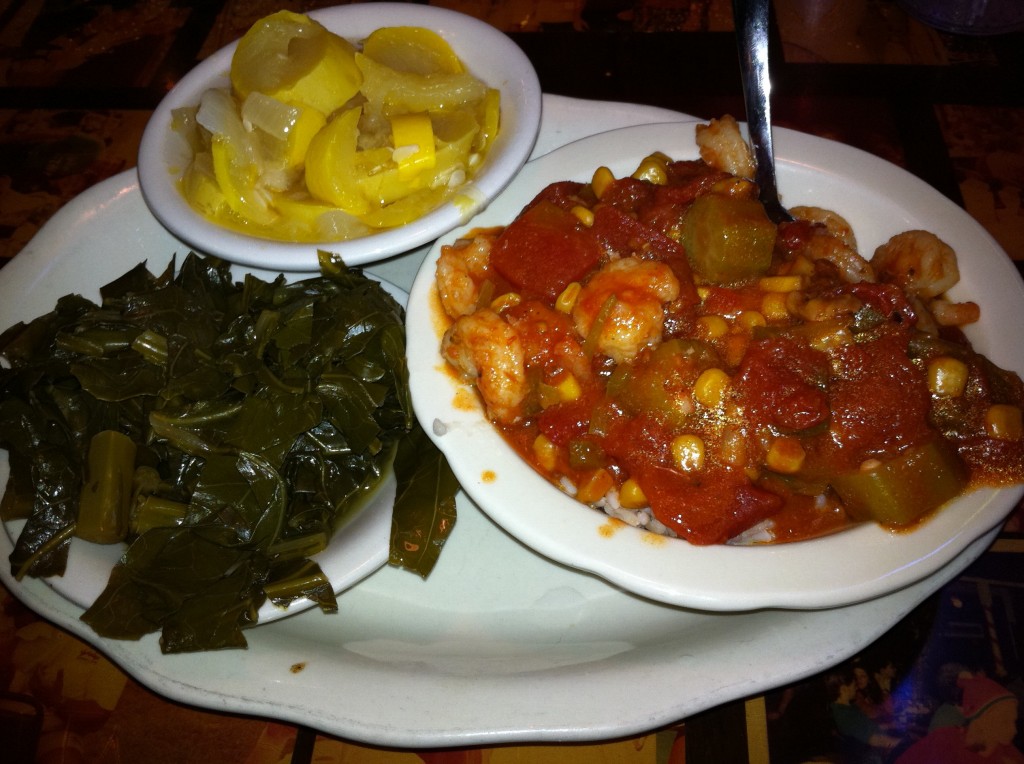 Seafood Gumbo with collard greens and locally-grown squash. The gumbo was quite satisfying but the collard greens were not up to standard and the squash was squish(y). Now wasn't that fun to say? What I really meant was that the squash had a very unappealing consistency that made for a side that was unappetizing and mechanically difficult to eat. The collards are usually quite good, but that night they seemed to be on par with the Gamecock's usual late season performance level. This was very disappointing because Yesterday's makes an effort to serve locally-grown produce, but just didn't deliver on this visit.
Although this review paints a rather poor picture of Yesterday's, Capital City Eatz still recommends Yesterday's as great place to find a variety of Southern food and grab a pint. We would also like to endorse the "Chicken-n-grits" as the unofficial official go-to dish of Yesterday's.
We sample that new restaurant down the street so you don't have to, giving you an idea of what culinary treats await you in the Capital City! Team comprised of David Allen and Samantha August
Latest posts by David & Sam (see all)