The inaugural "Chefs on the Shoe" was held Monday night at the McCutchen House on the Horseshoe. The event was characterized by a food giving generosity that Capital City Eatz has never yet experienced at a festival. For 1 ticket (the equivalent of $1) you could sample all the food a particular chef or restaurant had to offer. As your experienced food festival attendees will tell you, it is always a good idea to take inventory of every offering at each table, so you will be sure to get the best combination of food possible. Don't go throwing your ticket at the first cleverly plated hamburger you see. The chef at work in the above picture is from Mezza Lebanese Bistro & Hookah Bar.
Gazpacho. Easily the most unique offering at the event. These little spheres were made with tomato and a solid chemistry background. Pop this tomato gusher into your mouth and wait for the flavor explosion.
Two chefs from the Thirsty Fellow in action. Putting together the skirt steak sandwich you see below.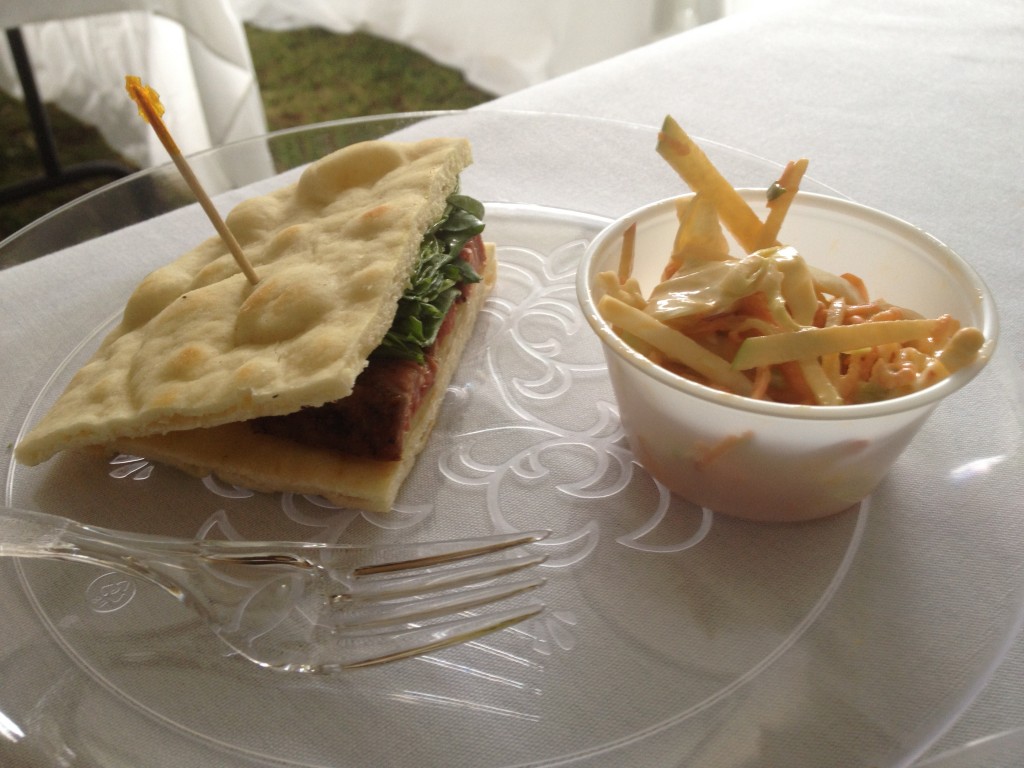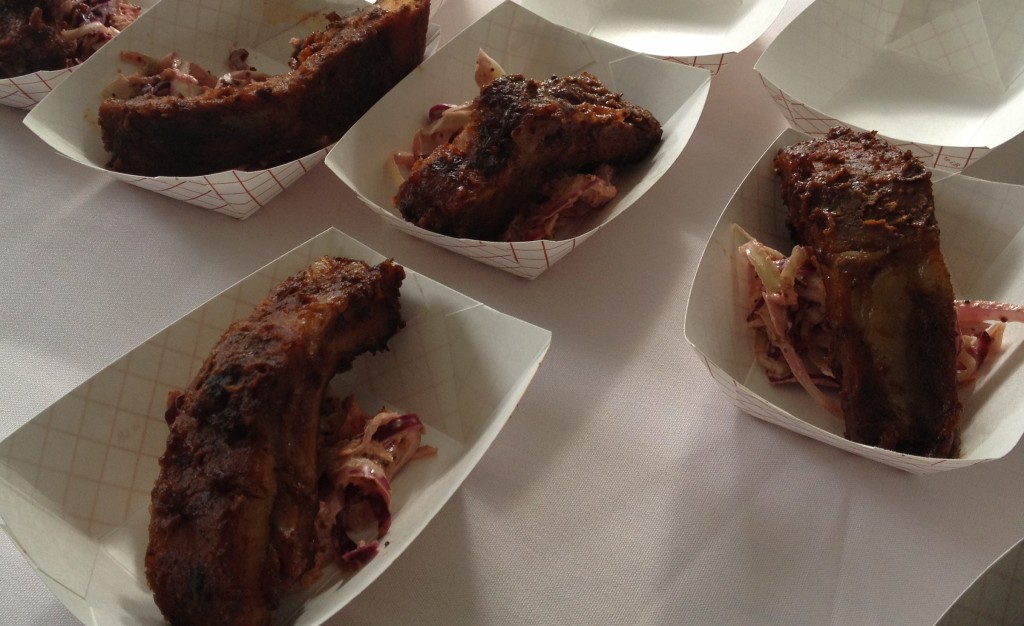 A slice of Arkansas Razorback. Delicious revenge, with a side of coleslaw (remember, remember, the 5th of November).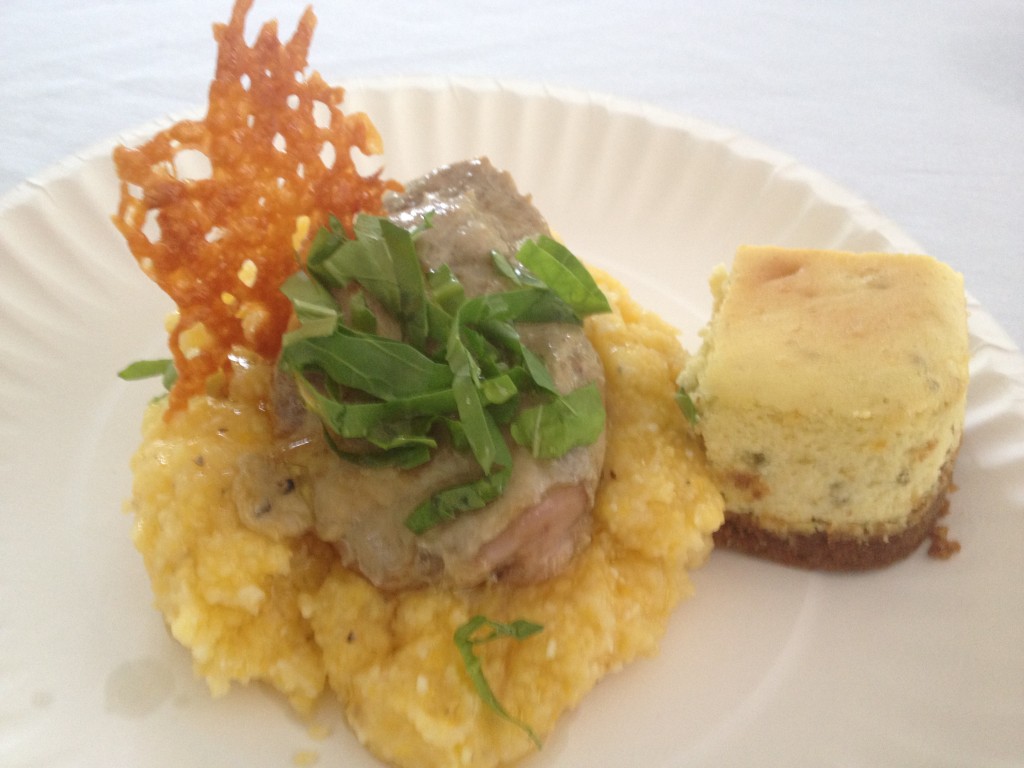 Adluh grits topped with quail, jalapeno cheesecake for dessert.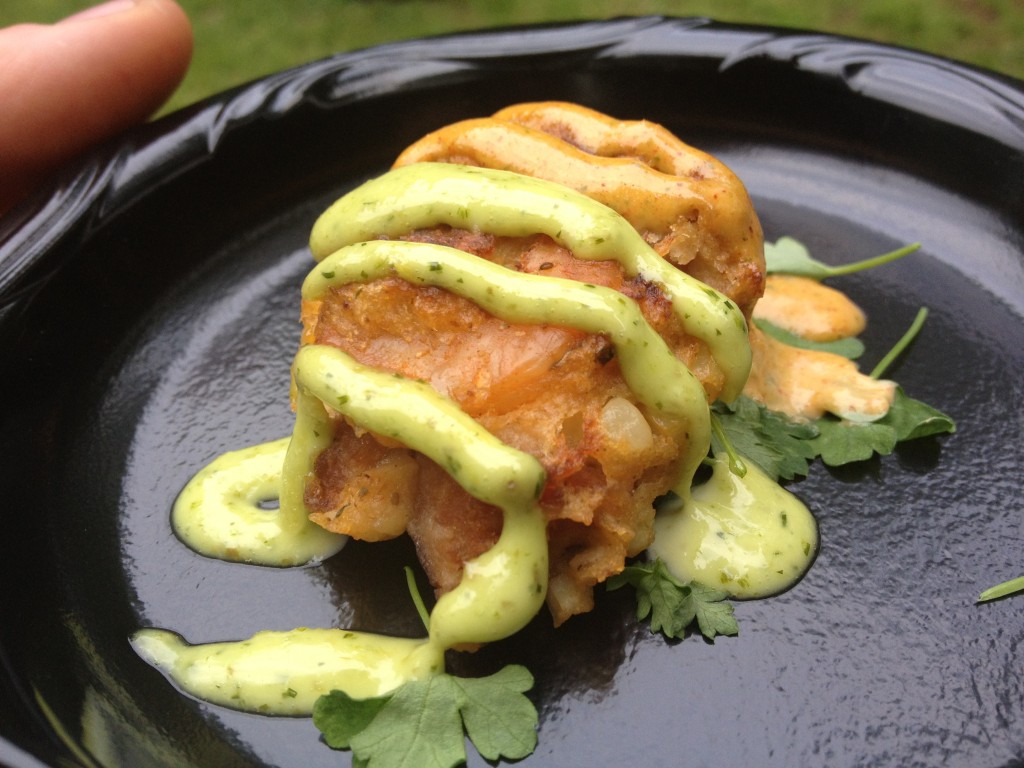 A unique take on Beaufort Stew.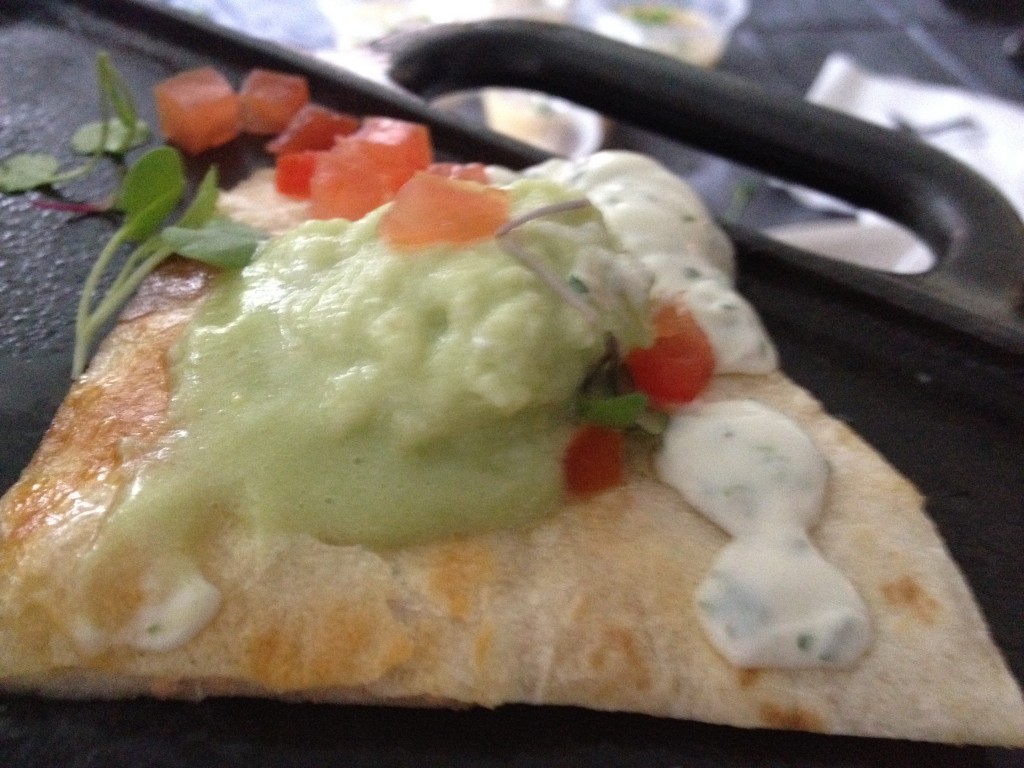 Limp duck quesadillas with too much going on with the sauce.
All proceeds from the event are being placed into a scholarship endowment in the name of the late Chef Jules Pernell, a South Carolina chef instructor and chef who died after 22 years of teaching.
We sample that new restaurant down the street so you don't have to, giving you an idea of what culinary treats await you in the Capital City! Team comprised of David Allen and Samantha August
Latest posts by David & Sam (see all)