Whatever makes summer in Columbia, SC (famously hot, surprisingly cool, right?) a little bit more bearable is worthy of recognition, and 32° is here to make your sultry mid-summer afternoon just a little bit cooler. It's 100° outside, your kid won't shut-up in the back seat, and you are
feeling somewhat deserving of a break from this southern furnace. Frozen yogurt and free air conditioning will make everything better.
Created with the health conscious consumer (or unconcerned dessert seeker) in mind, the latest rage in the frozen treats world is frozen yogurt, and a variety of options are sprinkled throughout Columbia. In no way is Capital City Eatz endorsing 32° as THE place to go for frozen yogurt, its just the lucky first to get sampled. No reason not to try them all!
If this is your first time, ask for a few of the free sampling cups from the eager employee overseeing the self-serve operation. With options ranging from low-fat traditional style to non-fat tart style, and even a couple of the non-fat non-dairy variety, everyone can get their yogurt fix. Now here is where it gets crazy. Ghirardelli chocolate, white chocolate, and caramel (Care-ra-mel, not car-mal) is available to turn your yogurt from that semi-healthy treat you promised yourself you would get into a chocolaty comfort-food delight. Ghirardelli chocolate, as Im sure you are aware, is that more-expensive-than-Hersey chocolate that is probably made in Switzerland or something. So you know it's good.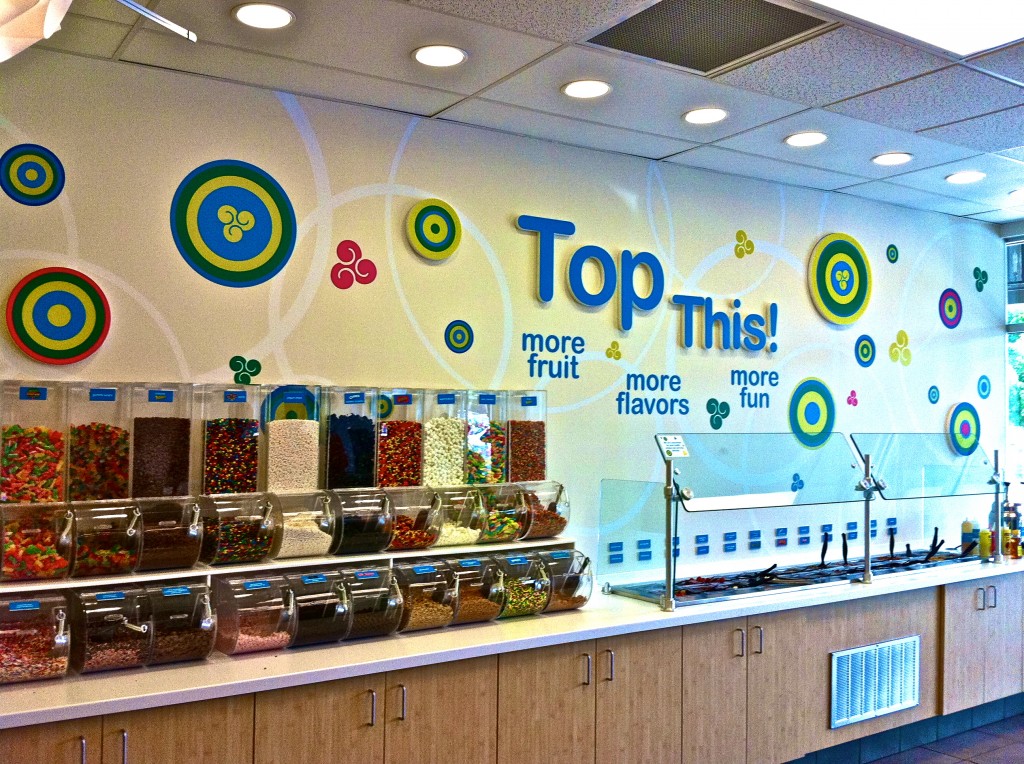 At $0.45 an ounce, pace yourself as you load up on all the enticing toppings. There  is an abundance of toothsome toppings that I cannot even begin to list. Go check it out yourself! If you aren't careful, the cost of your indulgence will reach $5 or $6 pretty quickly. Remember, the cost is based on weight, and you don't have to fill up your cup.
32° is located in Trenholm Plaza, near the intersection of Forest Dr. and Trenholm Rd. Locations and menu can be found here
We sample that new restaurant down the street so you don't have to, giving you an idea of what culinary treats await you in the Capital City! Team comprised of David Allen and Samantha August
Latest posts by David & Sam (see all)