Sam August and David Allen are both self-proclaimed food enthusiasts, with absolutely no credibility other than they enjoy eating good food, and have done so for quite some time.
Sam August is a young professional working out of the Charlotte, NC area. With a camera always on hand, food provides too tempting of a subject to ignore. She also co-founded SaVi Design, LLC and is a freelance graphic designer, website designer and blogger.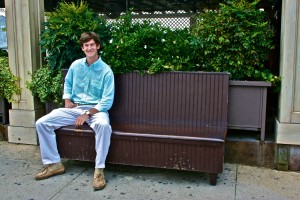 David Allen recently graduated from Clemson University as an Economics Major (Accounting minor) and is employed in the Charlotte, NC area. Leaving chicken fingers behind, he braves the uncharted waters of restaurant menu's everywhere, always avoiding any dish containing ricotta cheese, for which he harbors a passionate dislike.